On August 28, 2019, Tsunetaka Mori, vice president Itochu east Asia Bloc, with his attendants visited Dawudian graphite mine owned by Matrass. The Japanese visitors were accompanied by Gu Yan, chairman of Matrass C-graphene Industrial Group, and Liu Yajun, deputy general manager of the Group. Chairman Gu detailed the resources of Dawudian graphite, development concept, industrial layout and future development plan of Dawudian.
In Chairman Gu's words, Matrass C-graphene Industrial Group is developing resource, technology and industry to integrate resource exploration and development, deep processing of high-end graphite materials, preparation and application of graphene, R&D and production of high-tech new materials. The Group obtained Mining License of the mine which was approved by Land and Resources Department of Inner Mongolia Autonomous Region, the authorized area is 6.3 km2 with mineral reserves of 17755.8 thousand tons, the processing scale is planned to be 2.8 million tons per year. It is one of largest crystalline graphite deposit and the largest single body mine in the world, listed as one of the ten essential mineral deposits by Ministry of Land and Resources.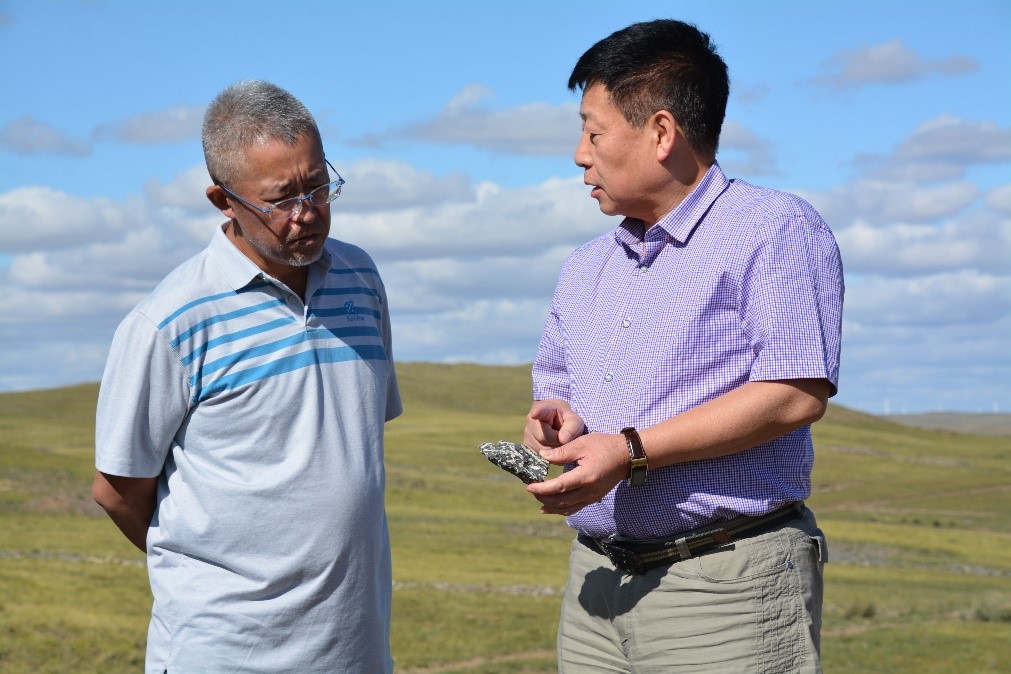 Chairman Gu is representing the graphite ore to Tsunetaka Mori
On the basis of "one mine with three resources" the Group determined "resources as foundations, industry as core, policy as direction, technology as engine, capital as brace" in the way of development, on the concepts of "resources conservation, environment-friendly, scientific and technological innovation, social harmony and sustainable development", adhering to the principle of "five stabilities in the industry", follows the line of "two industries", according to the requirements of "production of scale, industrial cluster, garden corporation", the Group is planning the comprehensive industrial complex of advanced carbon materials and new building materials to predominate the two markets of trillions RMB value.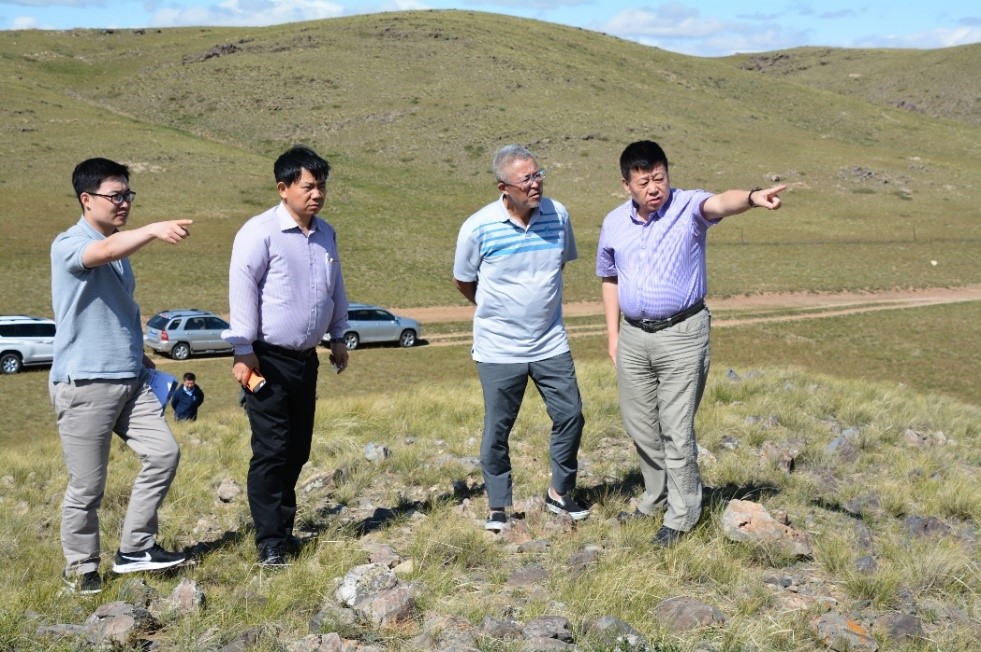 Chairman Gu is representing plan of Dawudian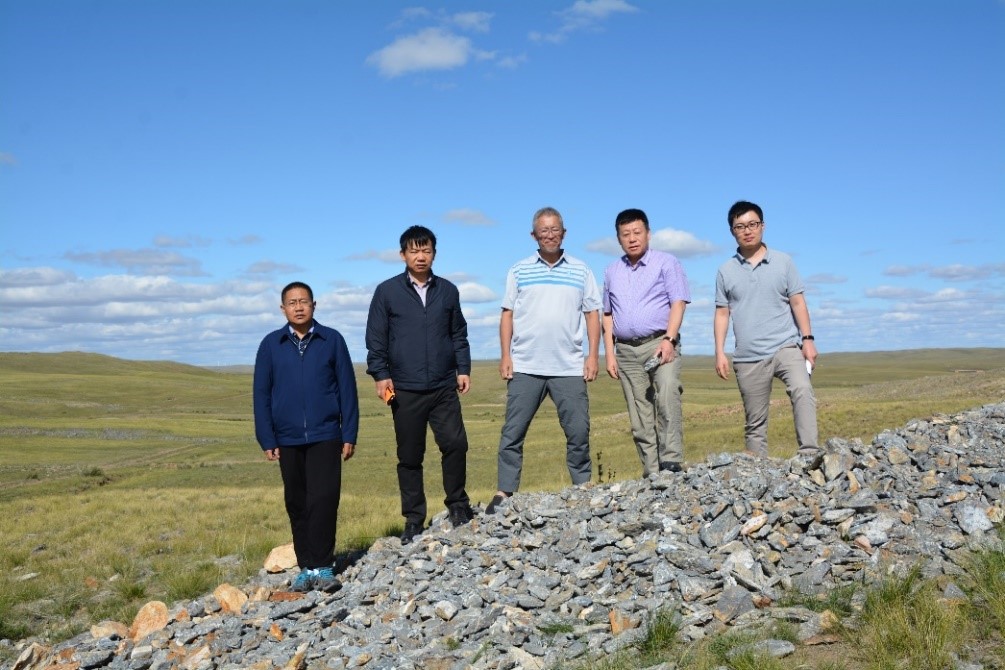 Group photo for memorizing