The 2018 Shenzhen Graphene Industrial Chain Innovation-driven Development Forum and roadshow were held in GS Park, a special industrial zone for the graphene industrial chain in Longhua District, on April 12. In attendance were Wang Youming, Director of Invest Shenzhen, Zhang Feimeng, Deputy Director of Invest Shenzhen, Zhang Nasha, Standing Committee member of the CPC Longhua District Committee and Executive Deputy Head of Longhua District, Chen Jianmin, Deputy Head of Longhua District as well as other officials from the district's economic promotion bureau, technological innovation bureau and Guanhu Sub-district Office.
At a signing ceremony, five companies including Matrass C-Graphene Science-Technology Group Limited (hereinafter referred to as "Matrass C-Graphene"), entered into an agreement with GS Park. The graphene association of Shenzhen also signed a cooperation agreement with the park to contribute to its development.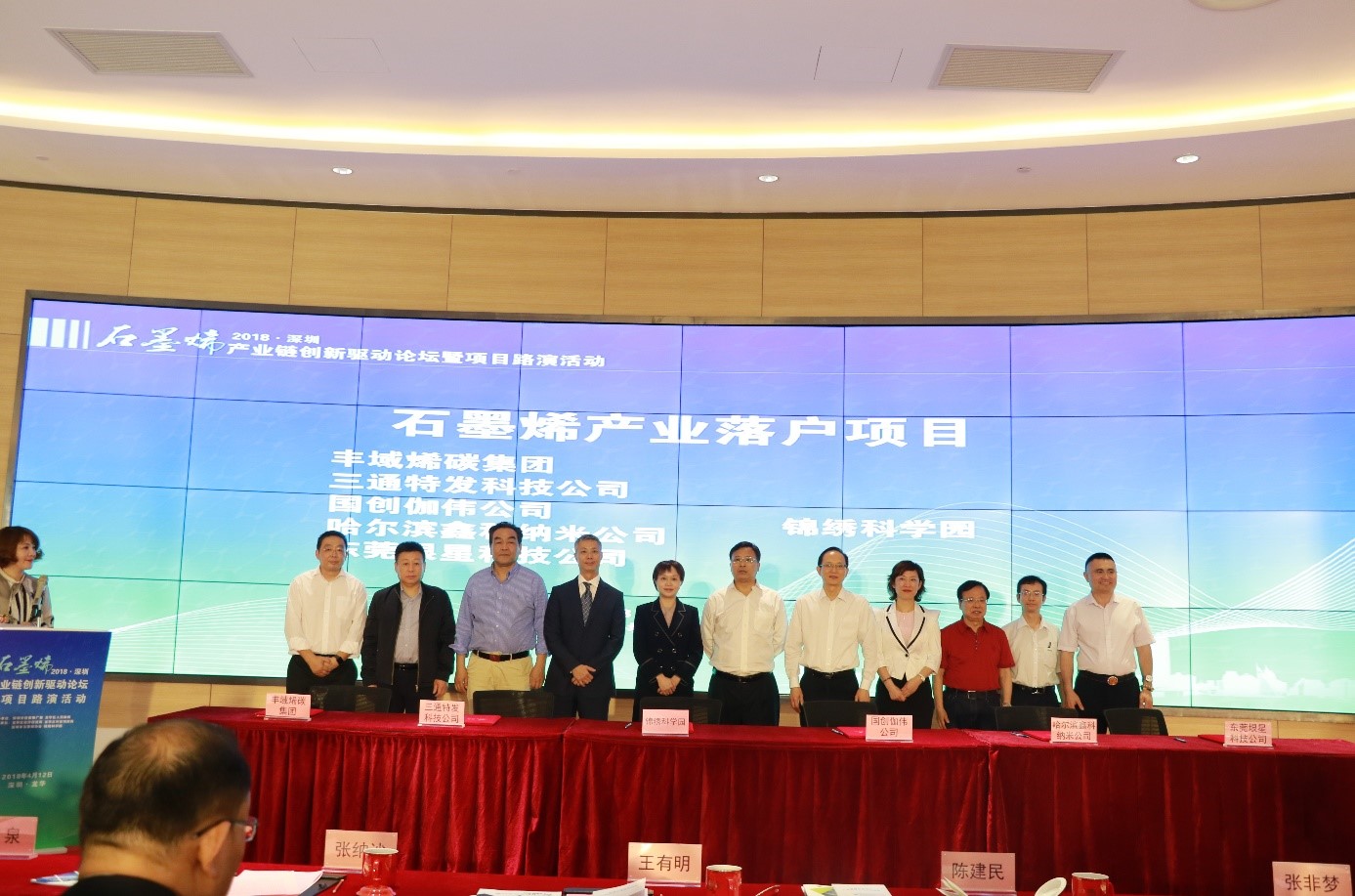 Agreement Signed between Matrass C-Graphene and GS Park
During the part of roadshow, eight projects including Matrass C-Graphene, JW-Innova, held a roadshow and received feedback from experts. Longhua government, industrial park and investment institutions will help projects to launch commercial operations and raise funds.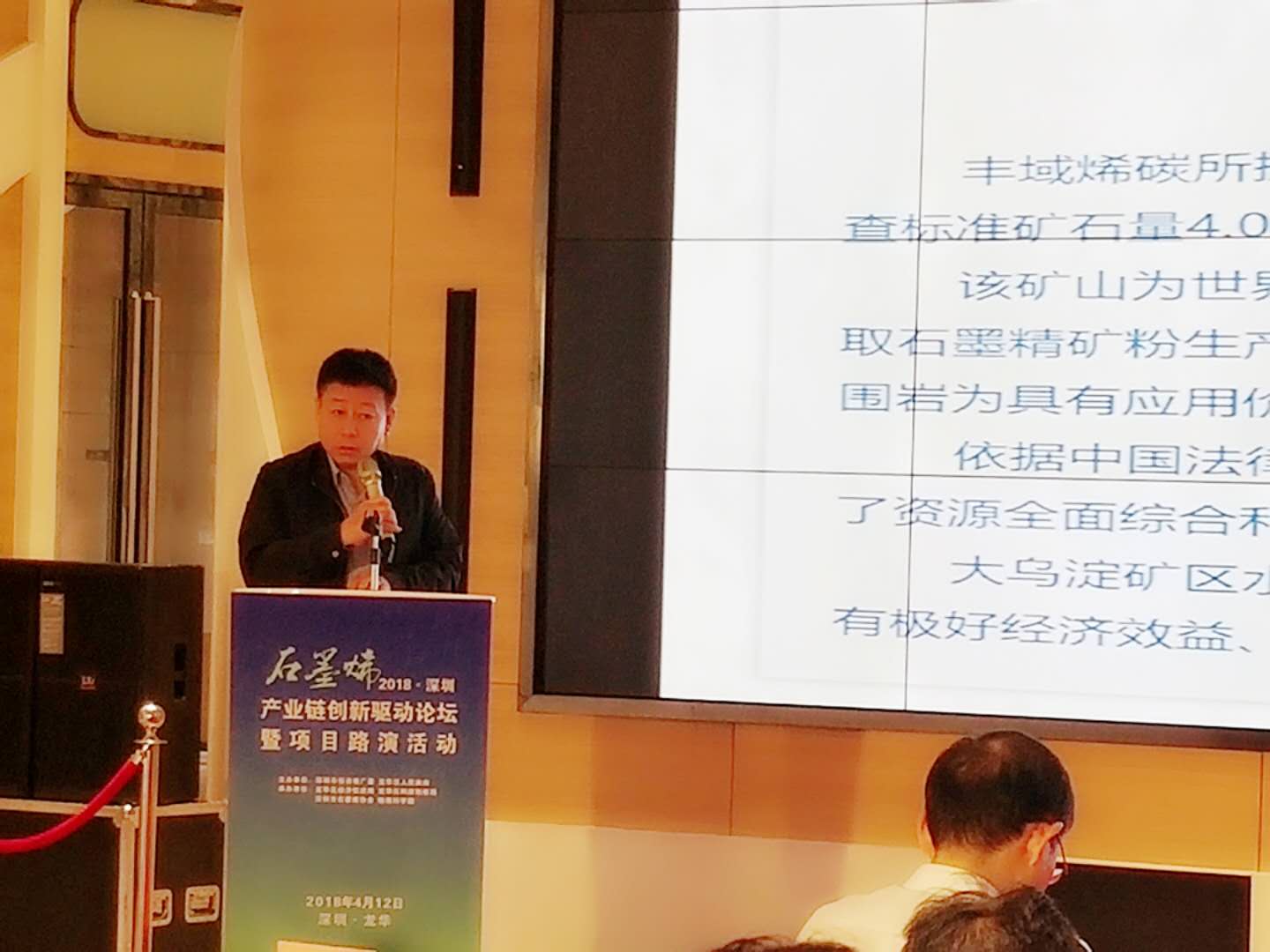 Roadshow from Chairman Gu, Matrass C-Graphene